Cassia powder also known as Senna powder, is obtained from the endosperm of seeds of Cassia obtusifolia or Cassia tora. This legume plants is usually found in the tropical and subtropical areas such as India and Pakistan.
Various countries like India, Japan, United States and Europe consider cassia powder as a generally recognized as safe (GRAS). This means that it is safe food additive and used in food sector as thickening agent.
Senna also has amazing medicinal properties and it is used as blood purifier and laxative. It is known by the names like Markandika and Swarnapatri in Sanskrit.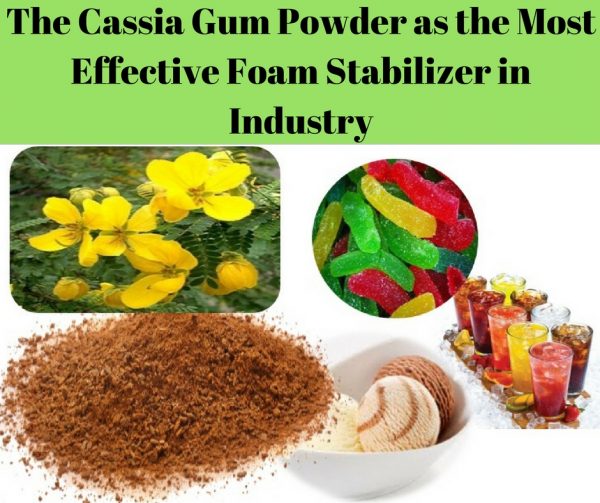 Cassia Powder: Medicinal Properties
Cassia powder contains good amount of protein.
It has very less fat content.
It pH value ranges from 7-8.
It is pungent in taste.
It also has properties like emulsifying, stabilizing, thickening, gelling, and water retention.
Cassia Powder: Application in Varied Sectors
The increasing demand of healthy food products has given rise to its versatile utilities and demand worldwide.
Application in Medical Sector
The cassia powder is used to heal various diseases such as respiratory illness, digestive illness and gynecological ailments.
It is used as laxative as it helps to relieve constipation and also regulates bowel movement.
It is attributed to various antifungal, antiviral, anti-carcinogenic and anti-bacterial properties. Thus, it is used to treat ring worm, tooting, colic, etc.
Senna is effective in removing excess Pitta from body and eliminates Vata through anal route.
It is also used in Chinese medical solutions.
Its consumption maintains blood and sugar levels which is beneficial to diabetic patients.
Application in Food Sector
The consumers became conscious about their health and well-being and it has promoted producers to use cassia in food products.
Cassia powder is used in bakery products, sweets and chocolate dishes due to its property of thickening and stabilizing. It can even regulate cholesterol and blood sugar levels and does not harm the health of consumers.
It is also used in pet feed industry as gelling agent.
 Application in Cosmetic Industry
The manufacturers have started opting cassia in the cosmetic industry due to its certain medicinal properties.
The cosmetic products are made from cassia powder, enables the end users to heal dermal problems such as acne, pimples and eczema.
It is also applied in the treatment solution for hair growth, face scrubs and face masks.
Due to its usefulness in varied sectors, it is demanded globally. India exports Cassia powder to countries like USA, Canada, Japan, Germany, Saudi Arabia, Mexico, and many more.
Conclusion
The cassia powder is utilized in diverse industries due to medicinal and other favorable properties. The awareness about its health benefits among consumers and producers has developed its usage and demand.
Why Amba Gums & Feed Products?
Amba Gums & Feed Products is one of the leading processors and suppliers of cassia powder since 33 years. The company also supplies supreme grade Guar Meal, Guar Gum Splits, Guar Gum Powder, Cassia Gum, Cassia Gum Powder, Cassia split and Fast Hydration Guar Gum.
The company undertakes production process using leading technology, and its product conform international standards. Thus, they are applauded and demanded globally. We provide high quality products at competitive rates to our well-regarded customers throughout the world.